Hello,
Do you need quality written content, training materials, or articles?
Are you looking for a fresh voice to cover your food workshop, conference or event?
Do you want a writer and presenter who takes the time to understand your target audience?
If you answered yes, then Ciranna Bird can help you!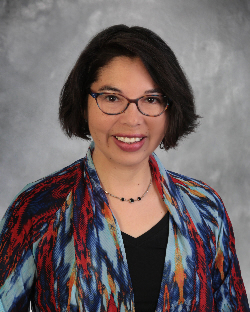 Phone: 919-847-1685
E-mail: ciranna.bird(at)cirannabird.com
Raleigh, North Carolina


@cirannabird


www.linkedin.com/in/Ciranna Bird

About Ciranna
I have:
A commitment to integrity
A masters in Epidemiology of infectious diseases from the Harvard School of Public Health
An ability and passion to distill the essential aspects of agricultural and scientific information into accessible material for lay audiences
Ciranna's Farm and Food safety Communication Services
Ciranna helps local farmers communicate with their customers on the health benefits gained from purchasing meat, dairy, vegetables, and fruits from animal welfare approved, small-scale farms. Visit the NC-foodblog to see articles inspired by appreciation for the animals and farmers that work hard to produce delicious food in North Carolina.

Ciranna has covered the following agricultural and food conferences, and provide presentations on food and bacteria awareness. In addition, Ciranna has completed the following training programs:
Rosetta Stone(R) Spanish Level 2 February 2018
A Primer on Race Equity in the Food System for Food Councils November 4, 2016
NC Egg Grading School for Small Producers Organic/Range NCSU July 21, 2016
Plain Language course and Ethics in Communicating Science and Medicine October 2015
Farm Volunteer, Interfaith Food Shuttle Tryon Road Teaching Farm February 2014 – January 2015
As an active member of the Carolina Farm Stewardship Association Board of Directors, Ciranna Bird reviews financial documents and participates in the development of priorities and strategic plans. She collaborates with fellow board members to provide oversight to ensure that CFSA's mission to advocate, educate, and build connections to create sustainable food systems centered on local and organic agriculture is implemented effectively and ethically.
Degrees and Scientific work experience
M.S. Epidemiology, 2001-2003
Harvard School of Public Health (now Harvard T.H. Chan School of Public Health), Boston, MA
Microbiology and Immunology coursework, 1998-1999
Penn State, Hershey, PA
B.S. Biotechnology, 1993-1997
Cook College, Rutgers University, New Brunswick, NJ
Supervisor of the Enteric Laboratory, Microbiology Division
MA Department of Public Health, Boston, MA
July 2010–June 2013
Provided guidance to hospital personnel and local boards of health regarding submission of patients' and food handlers' clinical samples
Supervised employees and coordinated quality control activities to ensure accreditation compliance with the Clinical Laboratory Improvement Act
Wrote standard operating procedures for the identification and isolation of Salmonella, Campylobacter, and Shiga toxin-producing E. coli from patient samples
Coordinator of Laboratory Response and Communication
MA Department of Public Health, Boston, MA
October 2006–July 2010
Wrote guidance targeted to clinicians, local boards of health, and laboratory analysts regarding safe packaging and transport of bacteria, viruses, dead birds, and mosquitoes
Wrote and maintained protocols to streamline the risk assessment, on call notification, and receipt of environmental samples associated with biological/chemical threats
As part of the H1N1 influenza response team, I received the Manuel Carballo Governor's Award for Excellence in Public Service
Assistant Coordinator for Laboratory Preparedness
MA Department of Public Health, Boston, MA
February 2004 - July 2007
Negotiated with Sprint-Nextel to improve the cell phone signal within the State Laboratory Institute building, at no cost to Massachusetts
Coordinated the writing of yearly progress reports and budget justifications for a portion of the 15.8 million dollars CDC Bioterrorism Cooperative Agreement, that was awarded to Massachusetts
Improved information sharing and communication among the State Laboratory directors; police and fire departments; and the Massachusetts Civil Support Team (CST); through the management of 100 accounts and ten alert groups within the Health Alert Network
Research Assistant II, Department of Nutrition
Harvard School of Public Health (now Harvard T.H. Chan School of Public Health), Boston, MA
June 2000 - August 2001
Generated and analyzed data for the Coronary and Recurrent Events heart study
Developed and standardized five enzyme-linked immunosorbent assay (ELISA) protocols
Cross-trained a research assistant on the quantification of cholesterol in plasma samples
Research Assistant III
Harvard Center for Genomic Research/Tech Staffing, Cambridge, MA
February 2000 - June 2000
Optimized and implemented amplification protocols for the production of cDNA microarrays
Negotiated with vendors for PCR reagents and decreased department expenditures by $10,000
Assistant Scientist
Schering-Plough Pharmaceutical Company, Kenilworth, NJ
June 1997 - August 1998
Used the controlling software of the Tecan 5052 and Matrix Platemate to conduct high throughput screening of Schering-Plough compounds
Analyzed the receptor binding assay results with Microsoft Excel and Reflections Emulation Software