Ciranna is using her laboratory and public health experience to respond to the COVID-19 pandemic, and unable to take new assignments related to farm and food safety, at this time.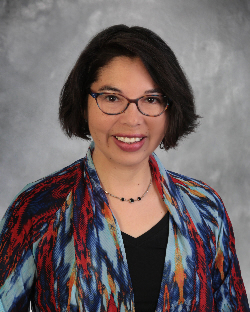 Landline Phone: 919-847-1685 does not accept texts
E-mail: ciranna.bird(at)cirannabird.com
Raleigh, North Carolina


@cirannabird


www.linkedin.com/in/Ciranna Bird

About Ciranna
I have:
A commitment to integrity
A masters in Epidemiology of infectious diseases from the Harvard School of Public Health
An ability and passion to distill the essential aspects of COVID-19 scientific information into accessible material for lay audiences
Degrees and Coursework
Facilitator and participant of monthly discussions about race and food (2016 - present)
Rosetta Stone(R) Latin American Spanish Level 4 Unit 16 (April 2021)
SAS Programming 1: Essentials (September 2021)
SAS Intro to Statistical Concepts (March 2021)


REI Latinx Challenge toward Racial Equity (September 16-19, 2020)
REI Phase I two-day workshop (May 4-5, 2019)
M.S. Epidemiology, 2001-2003
Harvard School of Public Health (now Harvard T.H. Chan School of Public Health), Boston, MA
Microbiology and Immunology coursework, 1998-1999
Penn State Hershey Medical Center, Hershey, PA
B.S. Biotechnology, 1993-1997
Cook College, Rutgers University, New Brunswick, NJ
Ciranna Bird's Farm and Food safety Communication Services
For seven years, Ciranna helped local farmers communicate with their customers on the health benefits gained from purchasing meat, dairy, vegetables, and fruits from animal welfare approved, small-scale farms.
For an example of her freelance work, visit the following links
The NC-foodblog contains professional articles inspired by appreciation for the animals and farmers that work hard to produce delicious food in North Carolina
Ciranna's Portfolio page
Ciranna began as a Board of Director for the Carolina Farm Stewardship Association (CFSA) in 2016 and will complete her second term in 2021. This farmer-driven, non-profit organization helps people in the Carolinas grow and eat local, organic food. CFSA advocates for fair farm policies and educates communities about local, organic agriculture.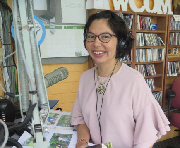 Ciranna chairs the Board's Racial Equity Committee and serves on the Audit Committee.
In past years she has served on the Strategic Plan Committee and chaired the board's Agricultural Workforce Committee. Ciranna created a Farm Labor and Immigration Survey and facilitated a farm labor listening session to help CFSA staff measure CFSA farmer members' interest in promoting policies that improve the lives of migrant farmworkers.
To hear about the creation of the CFSA Agricultural Workforce Committee visit this YouTube clip of Ciranna Bird being interviewed on the WILPF Wakeup Call on WCOM 103.5 FM.